The First Nursery Schools?

Institutions for the education and care of young children under the age of six came relatively late in the development of school systems. Not until it was accepted that early childhood was a highly significant stage in human development was there much interest in making formal arrangements for the education of the young.

The first recognisable 'nursery schools' were opened by the utopian socialist reformer, Roberts Owen, in Scotland in 1816. The infant schools that followed were promoted by infant school societies.

Further impetus was provided by the international spread of the 'Kindergarten' and the theories of its founder, Friedrich Froebel (1782–1852). The first kindergarten in England was opened in 1851.




The McMillan Sisters

ln England, Margaret McMillan (1860–1931), a Christian Socialist, is regarded as the originator of the nursery school concept. Together with her sister Rachel, Margaret McMillan opened an open-air nursery school in a deprived part of London in 1913.

At the same time, in Italy, Maria Montessori (1870–1952), was working along similar lines to produce her educational method aimed at the rescue of the children of the urban poor through an emphasis on health and sense training by means of her specially devised teaching equipment
Pre-School Alliance

On 25 August 1961, The Guardian newspaper published a letter from

Belle Tutaev

. In the letter, Belle appealed for signatures to a national petition for '

more nursery schools and play facilities for children under 5

'. Within a week, she received over 100 replies from parents who were also concerned about the lack of provision for under fives, and many more followed in the ensuing months

There is a fascinating video about the how the Pre-School Learning Alliance began. It is a really inspirational story!

[nb. It takes 30 seconds to get going for some reason]

If you can't see a video on this page then

Click here
Powered by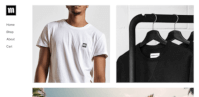 Create your own unique website with customizable templates.