Playgroup Fees

We charge £4 .50 per hour for children under 3 years of age and £4.25 per hour for children aged 3 years and over
We do not ask for payments for snack , but do accept donations of healthy snacks for the children to enjoy
You can get up to 15 hours PER WEEK for FREE when you apply for Nursery Education Funding (NEF).
You can claim the funding from the term after the child's third birthday, until they start school full time (see below)
Your employer may provide childcare vouchers. We are happy to receive these and we are currently registered with Computershare, Fair Care and Accor Services. To find out if it is worth your while to have your employer help click here
we also offer the 30 hours funding, please speak to Marie Spencer to find out more
---
Any child, no matter the family's circumstances, is entitled to receiving free early learning . Your child is entitled to a maximum of 15 hours of free early learning each week for up to 38 weeks a school year.
You can split the 15 free hours between two places (e.g. a nursery and a playgroup), as long as the total combined number of hours claimed by does not exceed the maximum number of hours the child can receive.
You can keep getting free funding until your child is of compulsory school age (ie the term after their 5th birthday)
We can give you the forms you need and help you fill them in
The table below shows when your child can start being funded:

Child's birthday When you can claim
1 January to 31 March The beginning of term on or after 1 April
1 April to 31 August The beginning of term on or after 1 September
1 September to 31 December The beginning of term on or after 1 January

Powered by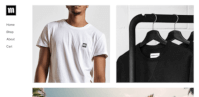 Create your own unique website with customizable templates.